GEMOclean - stainless steel drives
Paint or metal splashes from aggressive cleaning agents can lead to serious production problems in many industries. This can lead to costly product returns and legal ramifications. GEMOclean® stainless steel drives, distributed by GEMOTEG GmbH, will help to eliminate this problem from production in the future. Our stainless steel gears and motors are made entirely of stainless steel and are therefore more hygienic and corrosion-resistant than drives made of aluminum or cast iron. Stainless steel drives are ideal for all areas of application where hygienic and splash-free production is required. In addition to stainless steel worm gears and stainless steel spur gears, we also offer offset gears, bevel spur gears and stainless steel bevel gears. We offer our stainless steel motors with and without a terminal box.
Click through our extensive product portfolio and convince yourself of our products.

Power : 0.09 ÷ 2.2kW
Torque : 4 ÷ 635 Nm
Reduction : i = 7 – 100

GEMOgears & motors - geared motors
Are you looking for a suitable geared motor? We offer you a large selection of different gearboxes and geared motors available directly from stock. All gearboxes from our current product portfolio are available. Due to our large stock of various gear types such as We offer you speed and flexibility with worm gears, spur gears, bevel spur gears or stainless steel gears. This is how we find an individual and suitable solution for every drive case. Thanks to our own assembly, we are able to respond to your special customer requests and manufacture a geared motor according to your requirements.
As a supplement to your geared motor, we are also happy to offer you a suitable frequency converter.

Click through our extensive product portfolio and convince yourself of our products.

Power : 0.09 – 160kW
Torque : 2 - 670,000 Nm
Aluminum, cast iron & stainless steel
ATEX II-2GD/D - up to IP66
GEMOgears & motors - electric motors
In addition to our geared motors, we also offer you the option of ordering our electric motors individually. We supply you with a large selection of different engines from stock or with short delivery times and, thanks to our reliable suppliers, guarantee the highest quality and safety. No matter which electric motors you need - together we will find the right drive for your individual needs. Our product portfolio includes, for example Three-phase motors, brake motors, pole-changing motors and single-phase motors. We also offer you a large selection of permanent magnet motors, drum motors and explosion-proof ATEX motors. If you are unsure which motor is best for your drive application, please do not hesitate to contact us. Our technical sales staff will help you find a solution that suits your needs. Of course, you can also get our electric motors in accordance with the latest EU directives with the most up-to-date energy efficiency class.
GEMOdrives - frequency converters / controllers
Frequency converters or frequency converters as well as motor converters are considered the ideal way to control the energy efficiency of your drives. The use of such controls increases the efficiency of your machines and consequently optimizes your processes. Both synchronous and asynchronous motors can be powered by a converter. As a result, incoming AC voltages can be changed or adapted thanks to variable frequencies. As a result, the function of a frequency converter can be summarized in the regulation of the speed and accordingly offers a corresponding added value. This results in a large number of areas of application, such as drives for transport or conveyor belts, pumps, fans or cranes. We can supply you with the right converter for your individual needs from stock. Our frequency converters and our motor-mounted converters stand for the highest quality and reliability. Talk to us about your drive case and we will offer you the optimal solution in terms of efficiency and reliability.
We also offer a variety of possible designs and additional options. We would also be happy to put together a complete, individual drive with a suitable geared motor or electric motor for you.

Convince yourself of our comprehensive range of frequency converters and controls.
GEMOsolutions

No goods off the shelf. Your application – from concept to implementation!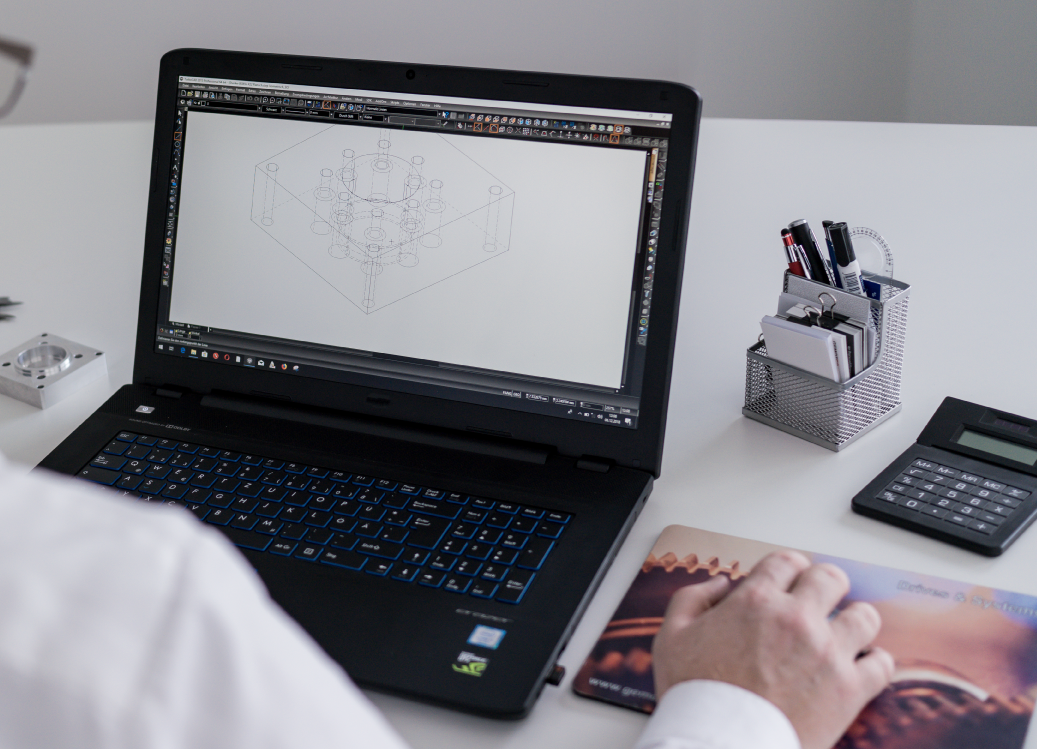 advice and interpretation
Do you need support with drive design or component selection? Tell us your requirements and we will find a solution together.
modifications of all kinds
With us you will find a large selection of add-on parts in special sizes for gearboxes and motors that are available from stock. Whether output flanges, recess rings, shafts or other components - talk to us!
Due to our internal construction we offer you complete flexibility. We develop your special solutions, according to your wishes and specifications.
Would you like to attach a special motor (servo, direct current, hydraulic motor, etc.) to one of our IEC gears? No problem with our specially developed, modular flange system!
control technology
Your drive as a "plug-in solution". We expand your drive according to your specifications with electrical components such as incremental encoders, temperature monitors, switches, plugs, etc. Entire control cabinet solutions with integrated frequency converters and external signal generators are also possible!
We offer a comprehensive parameterization/programming service for the frequency converters we supply. PLC processes can also be implemented on request.
Miscellaneous Gears & Partners
In order to be able to offer our customers the widest possible product portfolio, we can also supply you with gearboxes and geared motors from other Italian gearbox manufacturers on request. This should give you a comprehensive selection of products.
An overview of our extended offer can be found below.
Other manufacturers You can also get gearboxes and geared motors from the Italian manufacturer MOTOVARIO | BONFIGLIOLI | STM | SITI | VARVEL | SIBONI | Possamai.
Our current product brochure for download
---
Here we provide you with our current product brochure for download in PDF format. Find out more about our products and our company. In order to be able to view this certificate, you need the free Adobe Reader, which you can download free of charge from the Adobe manufacturer's website. Download GEMOTEG GmbH brochure (approx. 49MB)
---