VARMEC variable speed gear
The Italian gear manufacturer VARMEC was founded in 1980 and is considered a specialist in the field of variable speed gears.

The variable speed drives (TYPE VAR) are available in five sizes and with an adjustment range of 5:1. The gearboxes are available both individually and with an attached electric motor as variable speed geared motors. Each adjustment gear also has an adjustment handwheel which can be replaced by an electrical adjustment.

In addition, spur gears (TYPE RCV) are available in aluminum and gray cast iron with three different reduction stages. Four sizes are available as a 1-stage version and nine sizes as a 2- and 3-stage version.
Extensive technical details and further information can be downloaded from our download area or from www.varmec.com.

We supply all gearboxes and geared motors from stock or with very short delivery times.
Technical data – Friction wheel adjustment gear
The following sizes are available: VAR 2-5-10-20-30-55-75
Motor power range from 0.12 to 3.0 kW can be attached
Torque from 2 to 3,500 Nm
Adjustment range i = 1 : 5
Hardened drive shafts made of 39 Ni Cr Mo3 or 18 Ni Cr Mo5 UNI7846
Specifications - Spur Gears
1-stage version available in sizes 141 & 191 in aluminum and 281 & 381 in cast iron
2 and 3-stage version available in sizes 162-303 in aluminum and 202-603 in cast iron
Motor power range from 0.06 to 90 kW can be added
Friction wheel variable speed gear motor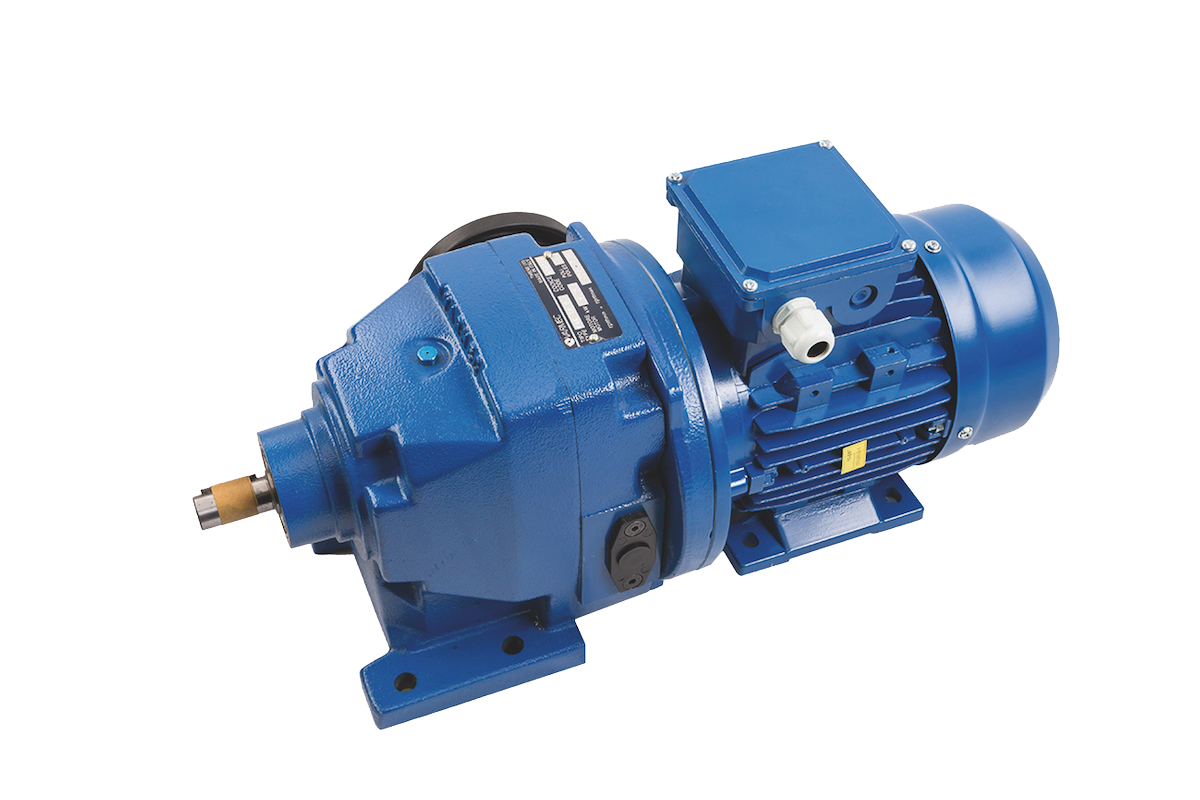 spur gear