The POGGI bevel gears are available in aluminum and stainless steel (AISI 316) versions and can be mounted in any position due to their design. The GLEASON spiral-toothed bevel gears guarantee optimal operation in both directions of rotation. Poggi trasmissioni meccaniche SpA has been producing bevel gears and other drive elements since 1968.

Through the constant improvement and further development of the production facilities, POGGI has been able to further optimize its efficiency and production capability over the past few years and meets the highest quality standards.
Extensive technical details and further information can be found at www.poggispa.com.

We can supply all POGGI bevel gears with an attached electric motor, as bevel gear motors, within a very short time.
Specifications - Bevel gears
All sizes of the 2,000, 4,000 and 5,000 series available
2000 & 4000 series gearboxes available in aluminum and 5000 series gearboxes in stainless steel (AISI 316).
Reductions of 1 - 3 possible
Aluminum bevel gear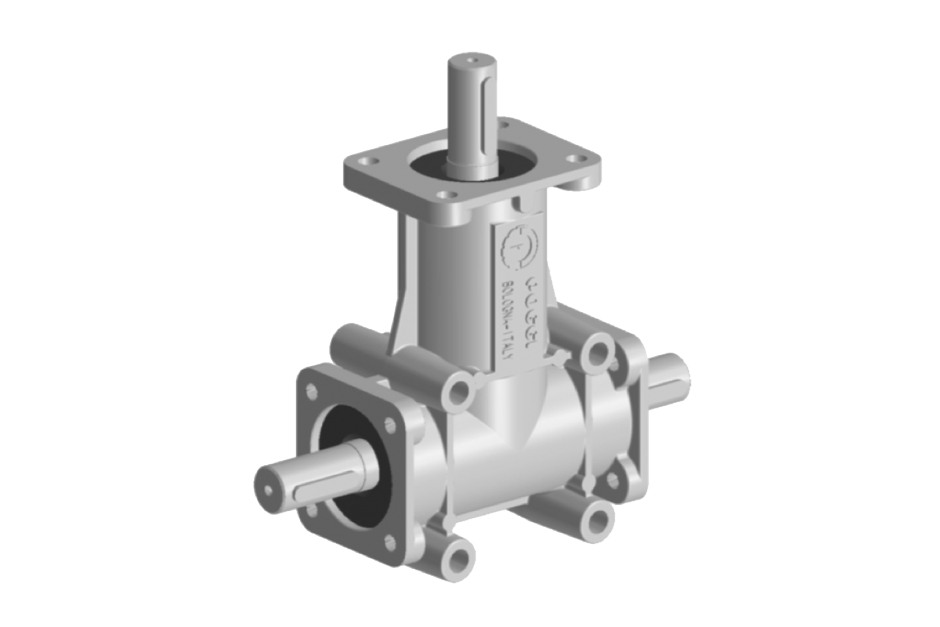 Bevel gear made of stainless steel