The Italian gear manufacturer UNIMEC has been manufacturing gears such as bevel gears or spindle lifting gears using the latest state-of-the-art technology for over 30 years.

The bevel gears manufactured by UNIMEC, also known as bevel gears, are manufactured in nine sizes and can be adapted to any customer requirement. Due to the cube-shaped design, the gearboxes are very compact and can be easily installed in many applications. The bevel gears are based on Gleason® curved teeth. They are therefore considered to be particularly low-noise.

The reliable screw jacks from UNIMEC can also be installed universally and can synchronously pull, lift, align or move any load. In addition, the gears are self-locking and can be driven manually or electrically by AC and DC motors or hydraulic and pneumatic motors.
Extensive technical details and further information can be found at www.unimec.eu.

All UNIMEC bevel gears and spindle lifting gears can also be delivered to you with an attached electric motor, as bevel geared motors or spindle lifting geared motors, within a very short time.
Specifications - Bevel gears
The following sizes are available: 54 | 86 | 110 | 134 | 166 | 200 | 250 | 350 | 500
Size 54 & 86 are available with ball bearings / all other sizes with tapered bearings
Gears are made of 17NiCrMo 6-4 (according to UNI EN 10084:2000)
Specifications - Screw Jacks
The following sizes are available: 183 | 204 | 306 | 407 | 559 | 7010 | 8010 | 9010 | 10012 | 12014 | 14014 | 16016 | 20018 | 25022
Size 183 is available in aluminium, sizes between 204 & 9010 in cast iron and sizes 10012 and up are in arc welded mild steel
bevel gear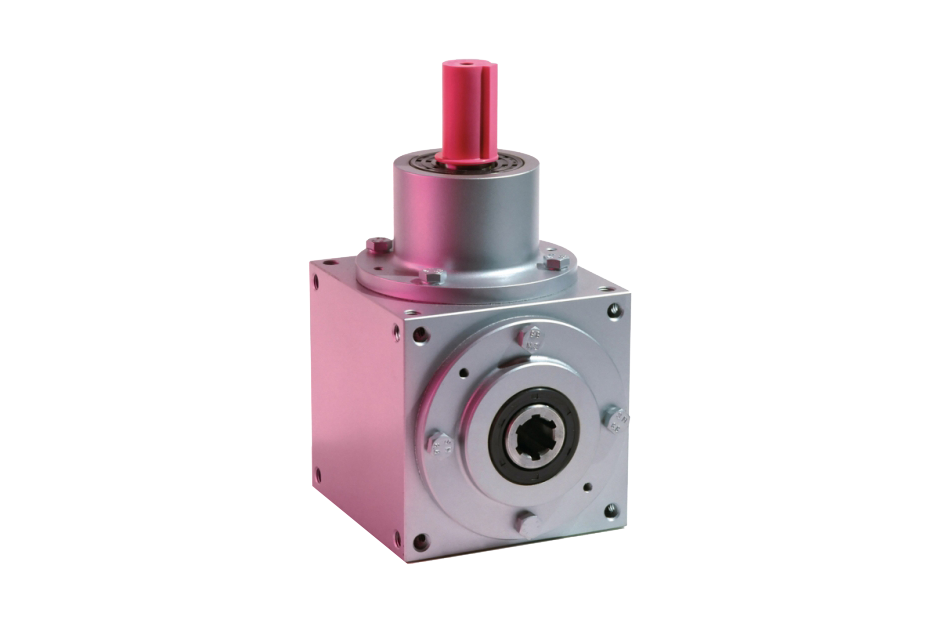 Screw jack with trapezoidal thread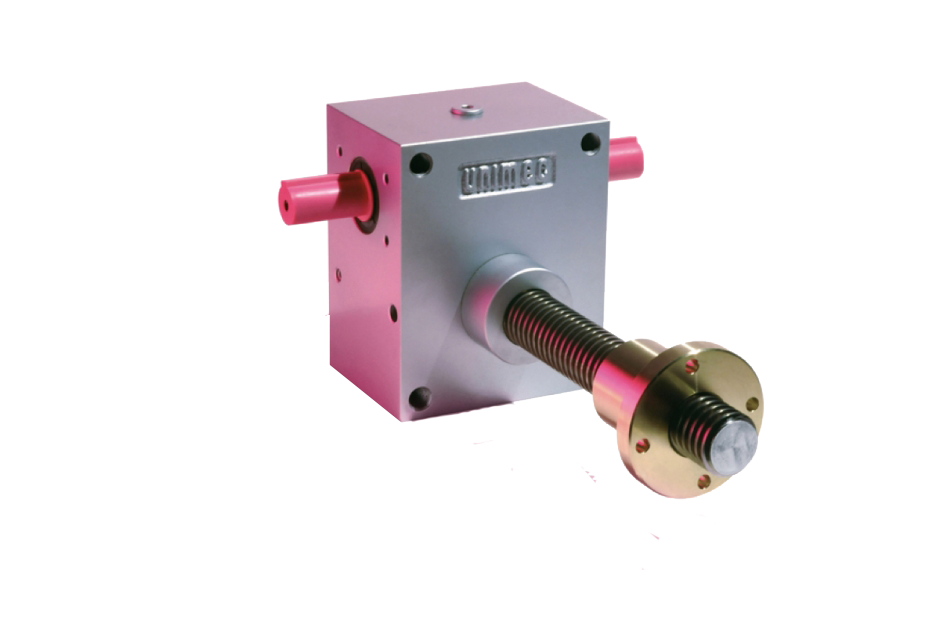 Due to the special curved toothing of the bevel gears, Unimec bevel gears run particularly quietly. That means they are quieter than other gearboxes. They are also characterized by their compact and innovative design. The design allows the user to install it in many different applications, even in the tightest of spaces.