Spur gears / spur gear motors
Spur gears are characterized by a high level of efficiency. The housing is made of aluminum or gray cast iron, the attached motors are attached using an IEC adapter. Single-stage, two-stage and three-stage Hydromec spur gears are available from stock. High reductions in the two-stage (up to i > 70) and three-stage range result in very low speeds with high output torques. By simply screwing on output flanges with different diameters and the possibility of attaching up to ten different feet, there are many mounting options. Up to six different output shaft diameters can be supplied with each gearbox.

Of course, you can also get our gearboxes with an attached electric motor as spur gear motors, on request also as an explosion-proof motor according to ATEX guidelines.
Extensive technical details can be downloaded from our download area.
All sizes from size 211 to 1103 available
Motor power range from 0.09 to 55 kW can be added
Torque from 4 to 3500 Nm
Reduction of i = 1.3 - 480
From size 211 to 603 in aluminium
From size 501 to 1103 in cast iron
Size P411 in stainless steel (1.4301)
Motor input for hydraulic motors
NEMA motor input
output flange
feet
Different shaft diameters
Aluminum spur gear motor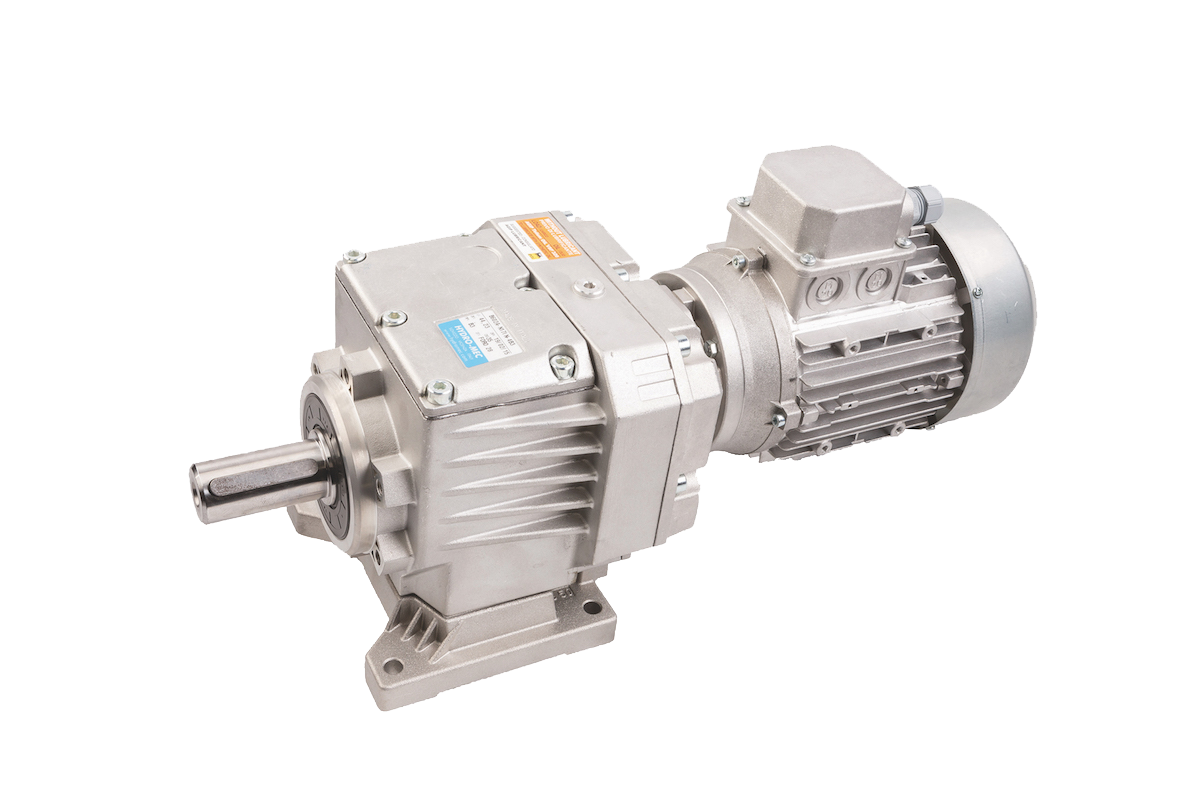 Cast iron spur gear motor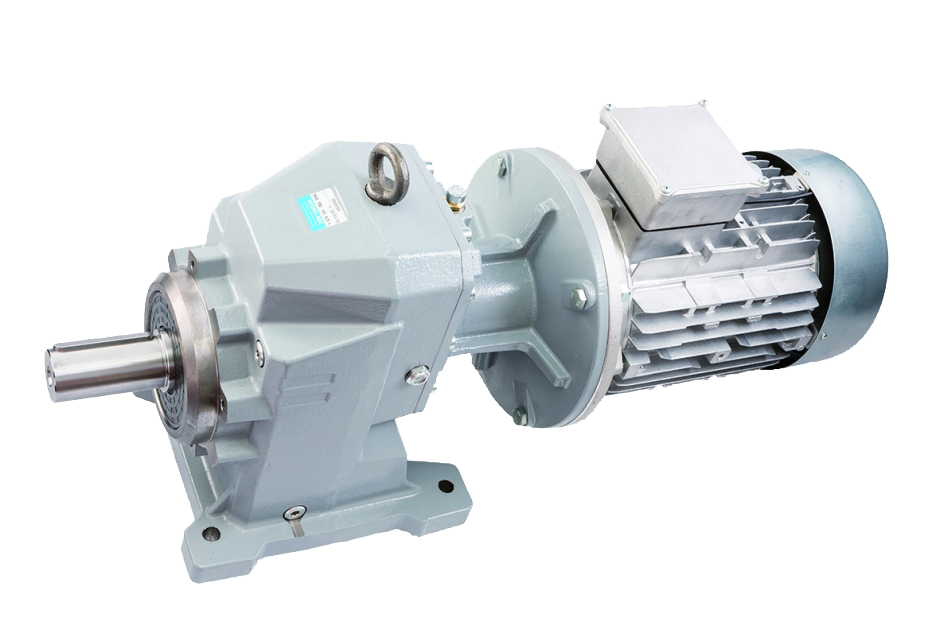 Spur gears from Hydromec are particularly characterized by high efficiency and a wide range of transmission ratios. The simple series of spur gears is referred to as single-stage. In this series, two shafts are installed, which lie on the respective gear. If you add further gears and intermediate shafts to this series, multi-stage gearboxes can be produced. Spur gears are used, for example, everywhere in mechanical engineering, medical technology or building technology and are therefore considered to be flexible. Our product portfolio consists of 4 single-stage and 9 multi-stage series with aluminum housing as well as 5 single-stage and 14 multi-stage series with cast iron housing. All spur gears are equipped with an IEC motor input flange with max. addable power of 55.0 kW and include a reduction range from i = 1.30 to i = infinite.

If you compare spur gears with planetary gears in terms of their transmission capacity, you will find that they are larger in terms of their dimensions. The low-noise level of worm gears is not the same for spur gears.
HYDROMEC spur gears are extremely robust and space-saving. Compared to worm gears or planetary gears, the production of this gear is much easier because only a few moving parts have to be installed. At the same time they offer high quality and high efficiency. Furthermore, spur gears can be easily connected to all common electric motors. The optimal relationship between space requirements and torque make the gears an ideal drive solution.