Parallel shaft gears / parallel shaft gear motors
Our flat gears, also known as slip-on gears, are primarily characterized by the fact that they are extremely space-saving and still very powerful. These gears can be used in a variety of ways and enable ideal use in the tightest of spaces. The slip-on gears are therefore perfect for applications where the focus is on saving space and the gears have to be installed in confined spaces. In addition, flat gears are easy to assemble - the space-saving gear can be plugged directly onto the motor. All sizes of the gear types FA and FC are available. Our gearboxes are available in both aluminum and cast iron.

The flat gears are available in different versions. It is possible to add feet, output flanges or 1 or 2-sided output shafts to the gearboxes. In addition, spacer rings, shrink discs and protective caps are available as optional accessories for the gears. On request, they can be supplied with an attached electric motor as offset geared motors or slip-on geared motors.
Electric motors with a motor power range from 0.09 to 30kW can be attached without any problems. We are also happy to offer you the motors as explosion-proof motors according to ATEX.

Extensive technical details can be downloaded from our download area.
All sizes of the gear types FA and FC available
Motor power range from 0.09 to 30 kW can be added
Torque from 120 to 2,200 Nm
Reduction of i = 5 - 62
From FA41 to FA 53 in aluminium
From FC61 to FC 87 in cast iron
output flange
Output shaft 1x / 2x
feet
protective cap
spacer ring
shrink disc
Offset gear motor / slip-on gear motor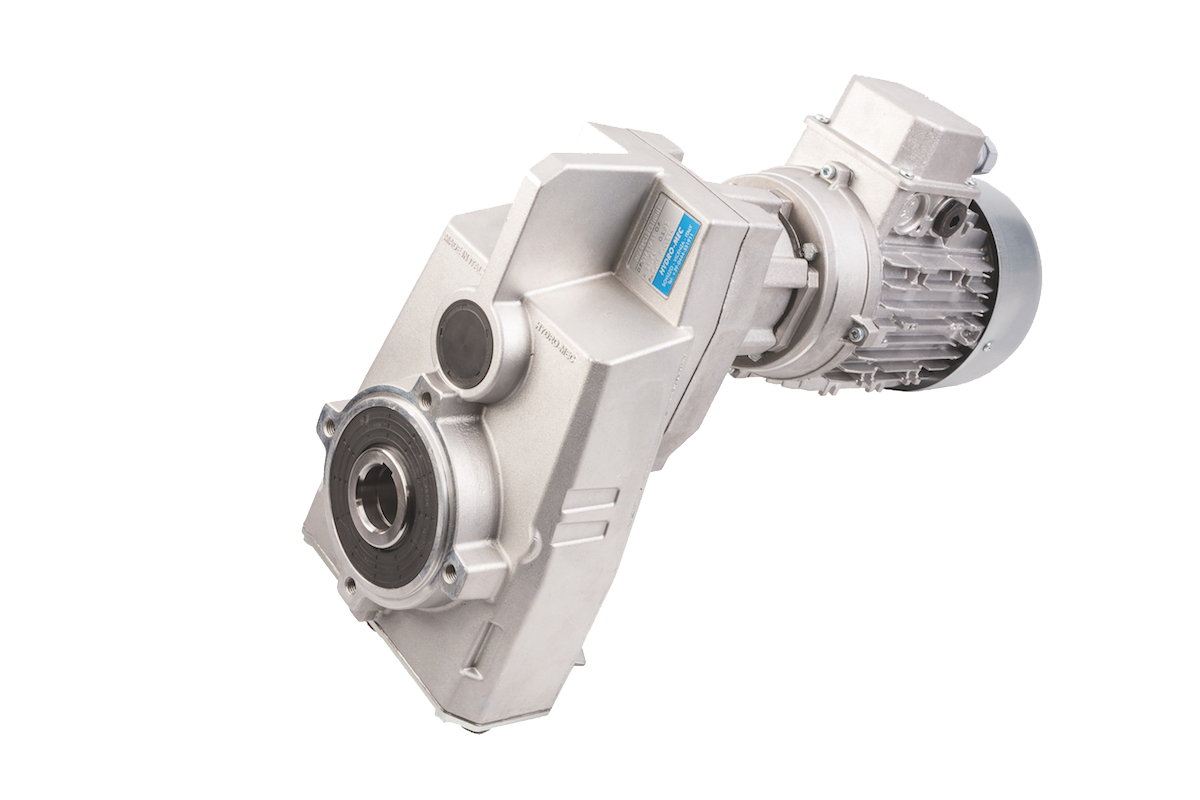 Flat gears in gray cast iron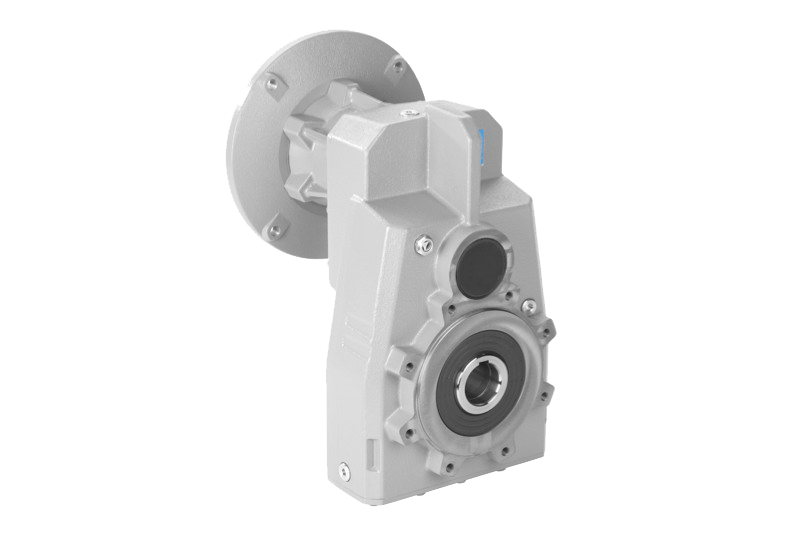 Due to their compact design, flat gears from Hydromec offer the ideal drive for applications with little space requirements. Due to the low torsional backlash of the gearing, they offer the highest level of accuracy. The precise manufacture of the gears ensures high efficiency and low-noise operation. In addition, flat gears have an extremely wide power range from 120 Nm to 2,200 Nm. The gearboxes are available in three different stages and with an aluminum or cast iron housing. The reduction range is from i = 2.65 to i = 680.03. The drives are used, for example, in agitators, conveyor technology and generally in applications with little space.
Characteristic of these gearboxes is their slim and compact design. For this reason, they are extremely space-saving and yet very powerful. Even with reduced-backlash designs, they offer high performance. Due to the ideal adjustment to tight installation space, the gearboxes serve a very wide range of applications. Thanks to the IEC motor flange, they can be attached to three-phase motors up to 30 kW. If you also combine our flat gears with a frequency converter, you can also achieve maximum economy and efficiency.