GEMOVERTER frequency converter IP65 / IP66
We offer you our own IP65 / IP66 frequency converters, which run under our own brand Gemoverter, with an increased protection class. The corresponding housings are easy to use and offer preset functions or integrated switches for start/stop, on/off and setpoint potentiometer. They are excellent for use in adverse conditions. No control cabinet is required for converters with protection classes IP65 and IP66. The corresponding version can be used as an add-on device or as an alternative to mounted frequency converters. The converters also offer the advantage of simple mechanical and electrical installation, 150% overload for 60s and adjustable fixed frequencies. In addition, they are supplied with an integrated brake chopper and mains filter and can be integrated to save space due to their reduced dimensions. The initial start-up does not pose any problems thanks to the user-friendly operation.

Optionally, our frequency converters can also be equipped with C1 filter protection class for single-phase power supplies. Our frequency converters are supplied in small designs with protection class IP66 and stand for durability and require almost no maintenance.
Extensive technical details can be downloaded from our download area.
Motor power range from 0.37 to 22 kW can be added
Voltage 1 x 230 V / 3 x 400 V
Protection class IP65 | IP66
Voltage Vector Control
Brake chopper (from 2.2kW) integrated
External control unit
LCD display
Lacquered circuit boards
Mains and motor chokes
PTC input for motor protection
Industrial radio remote control
Coupling/safety relay
fuse elements
Control cabinet heating
Frequency converter protection class IP65 / IP66 up to 2.2k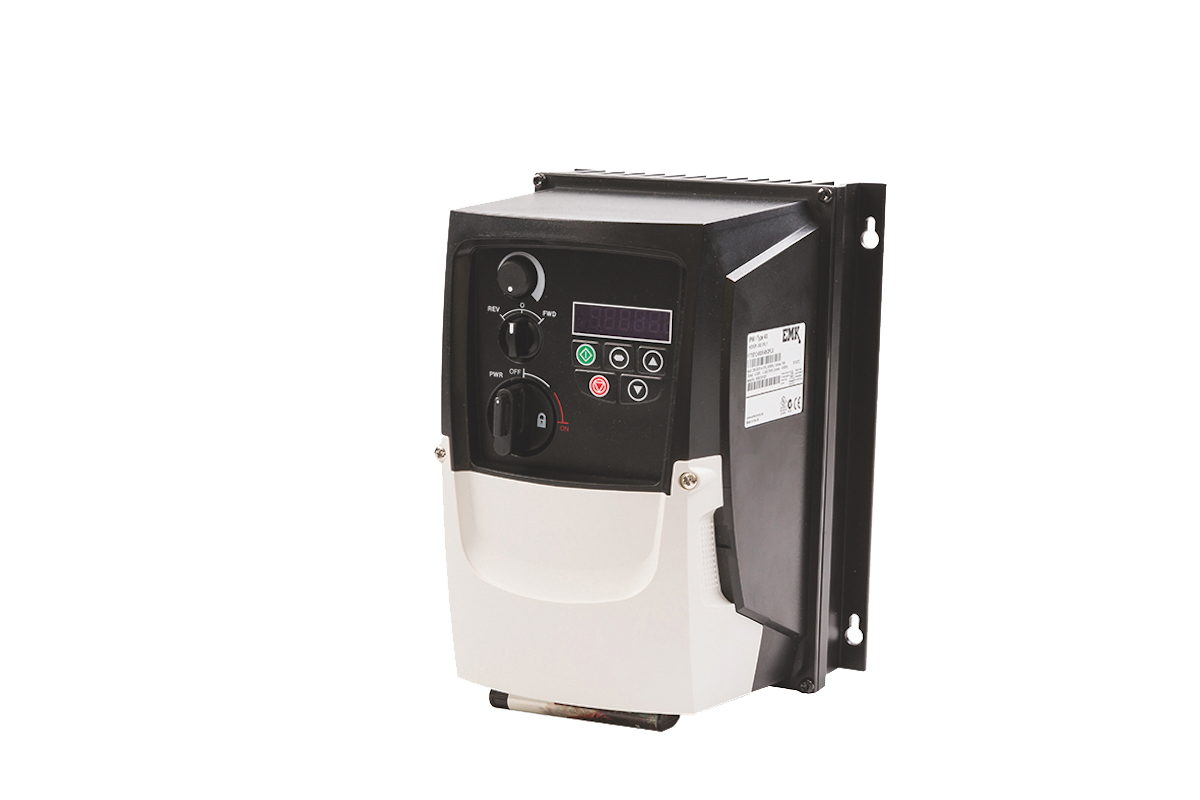 Frequency converter protection class IP65 / IP66 up to 2.2kW