Switch cabinets and controls
Every electrically operated machine requires at least one on/off switch. In most cases, however, this results in a significantly more complex control cabinet or a controller with fuses, relays, contactors, switches, and much more. Frequently, the required components are expanded to include frequency converters, soft starters SPS/PLC and door displays.

We supply you with these switching and control cabinets individually manufactured to your needs - complete with the associated supply cables, control and motor cables. In addition to the standard control cabinets made of painted sheet steel, the control cabinets are also available in stainless steel. The stainless steel control cabinets are ideal for use in corrosive environments. As a supplement to the stainless steel control cabinets and the stainless steel radio remote controls, we are happy to offer you your individual stainless steel geared motor.

On request also ready-wired with the corresponding electric motors to be driven.We would be happy to put together a complete drive with gearbox, electric motor and control cabinet individually according to your wishes - get in touch with us by phone or send us an inquiry or use our contact form.
Extensive technical details can be downloaded from our download area.
Switches, relays, fuses
Soft starter SPS/PLC
screen
radio remote control
motor and control cables
HITACHI frequency converters
in conjunction with an attached electric motor
Standard: painted sheet steel
Optional: available in stainless steel
Switch cabinets and controls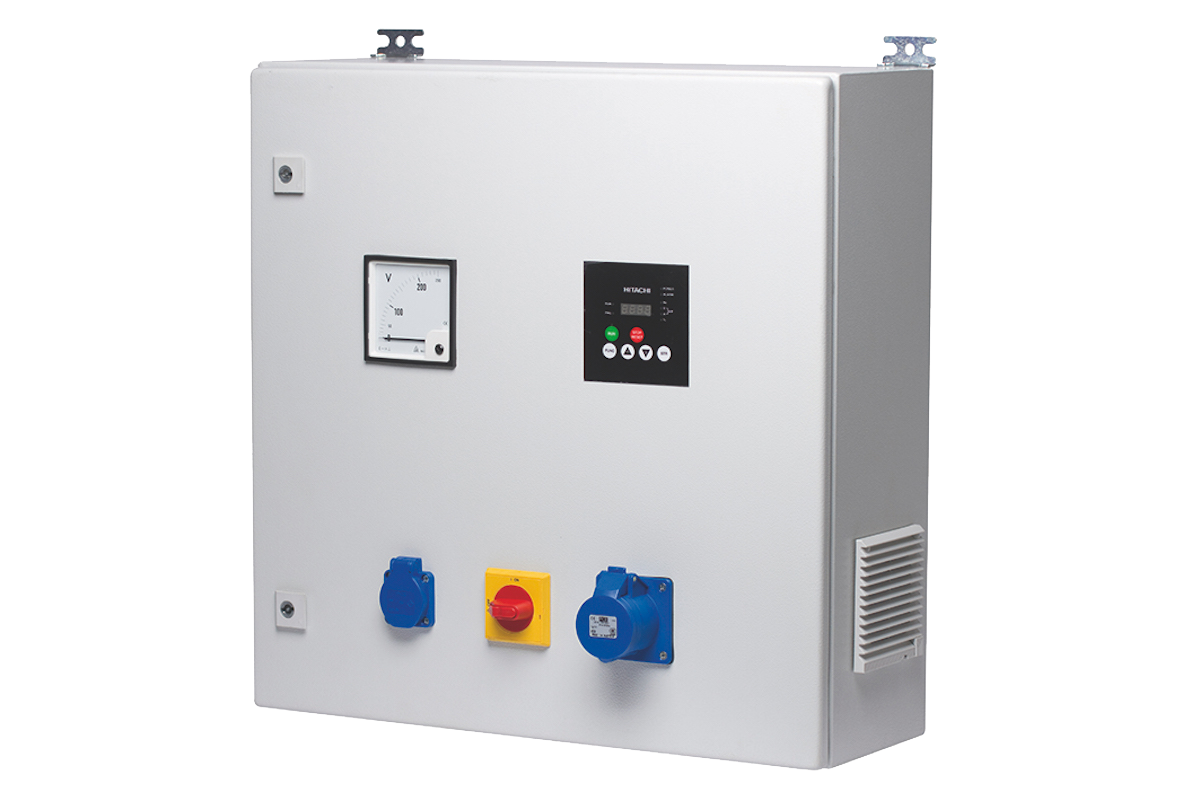 Stainless steel control cabinet / radio remote control stainless steel