Frequency converter NE-S1
The V/f controls of the NE-S1 frequency converters are particularly space-saving and are particularly suitable for simple drive solutions. The controllers are used, for example, in the area of pumps, belt drives and fans. In addition to the great advantage of the space-saving installation of the devices, the converters offer a cost-effective price basis and a high level of functionality. In addition, they are energy-saving and are therefore considered to be particularly economical.

We supply you with our NE-S1 series frequency converters with up to 4 kW and with a setting potentiometer. We would also be happy to put together a complete drive with gearbox, electric motor and converter individually according to your wishes - please contact us by phone or send us an inquiry.
Extensive technical details can be downloaded from our download area.
Motor power range from 0.12 to 4 kW
Mains voltage 1~200VAC -15% … 240VAC +10% 3~380VAC -15% … 480VAC +10%
Mains frequency 50/60 Hz +/-5%
V/f control
Automatic energy saving function
Sink/source logic
Multifunctional keypad as an option
NE-S1 series inverters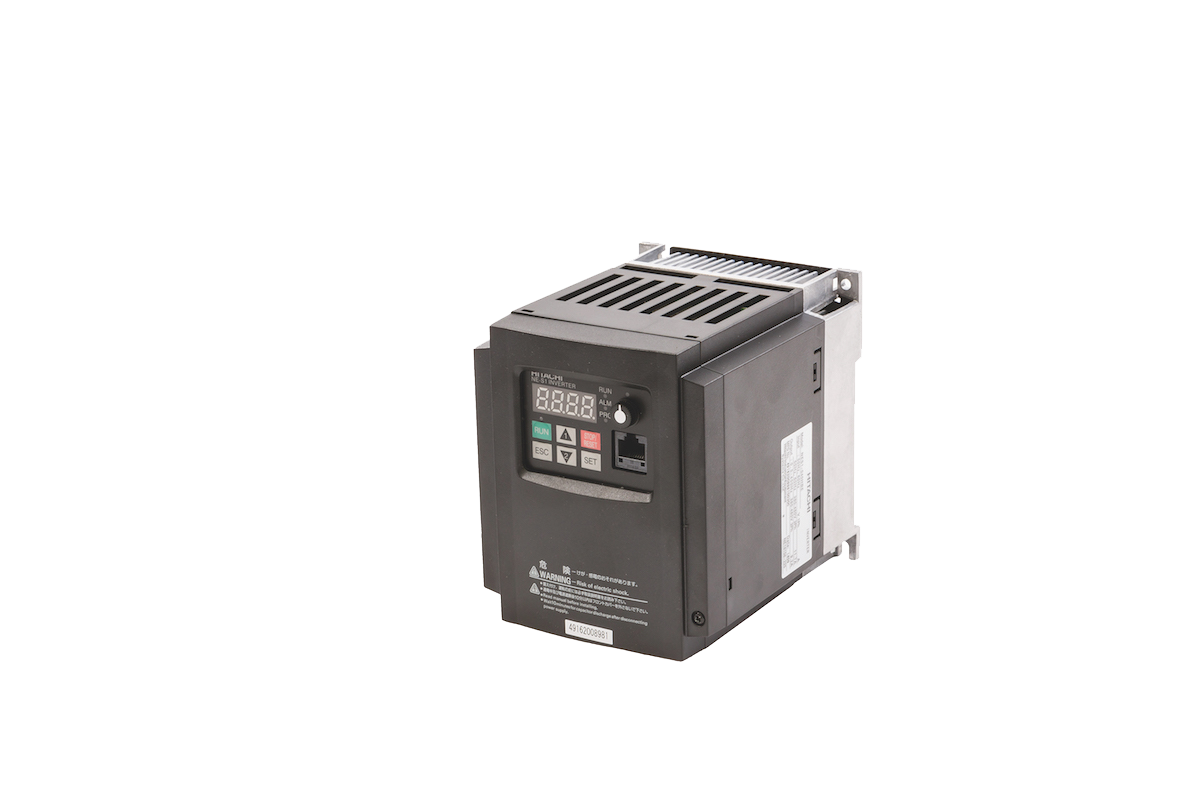 NE-S1 series inverters
Depending on the load condition of the motor, the converter optimally and efficiently adapts to the prevailing conditions. Unnecessary losses are avoided particularly well in applications with long switch-on times. As a result, valuable energy is saved. The NE-S1 converters are supplied with an integrated control panel as standard. Among other things, this offers you optimal control over starting, stopping and resetting the frequency converter. In addition, the converter can be produced with a degree of protection of up to IP 66. It thus offers an even more comprehensive range of applications. Furthermore, the NE-S1 is supplied with a voltage source with a maximum load capacity of 100 milliamps as standard. Due to the compact dimensions, these converters are ideal for installation in control cabinets.