These motors are particularly characterized by their space-saving and compact design. Our flat motors or saw motors are specially designed for applications that require high performance with a reduced center distance compared to the IEC standard series. They are ideal for sawing, chipping, grinding and drilling in different machine systems. These electric motors are used, for example, in the area of saws and drills in the woodworking industry (furniture industry, window construction machines). Due to their diverse properties and their user-friendliness, they are ideally suited for both complex areas of application and for simple applications. The biggest advantages of the flat motors are the compact design, the high running accuracy and smoothness as well as their high performance. Our motors can be supplied with saw blade clamping disks and ER collets (according to DIN6499). The housing of the flat motor is made from an extruded aluminum profile.

On request, we can supply our flat motors with UL and CSA homologation and with a holding brake. The electric motors are available in the 1×230 volt version up to 2.2 kW and as a three-phase version up to 11.0 kW. Depending on requirements, our motors are available in protection classes IP 54 and IP55.
Extensive technical details can be downloaded from our download area.
Motor power range 0.55 -7.50 kW
Number of poles: 2, 4 poles
Size ET48 – ET80
Type B3, B14
Material & degrees of protection
Degree of protection IP55, IP54 for brake
Insulation class F
Aluminum body
Half wave or full wave possible
Flat motor / saw motor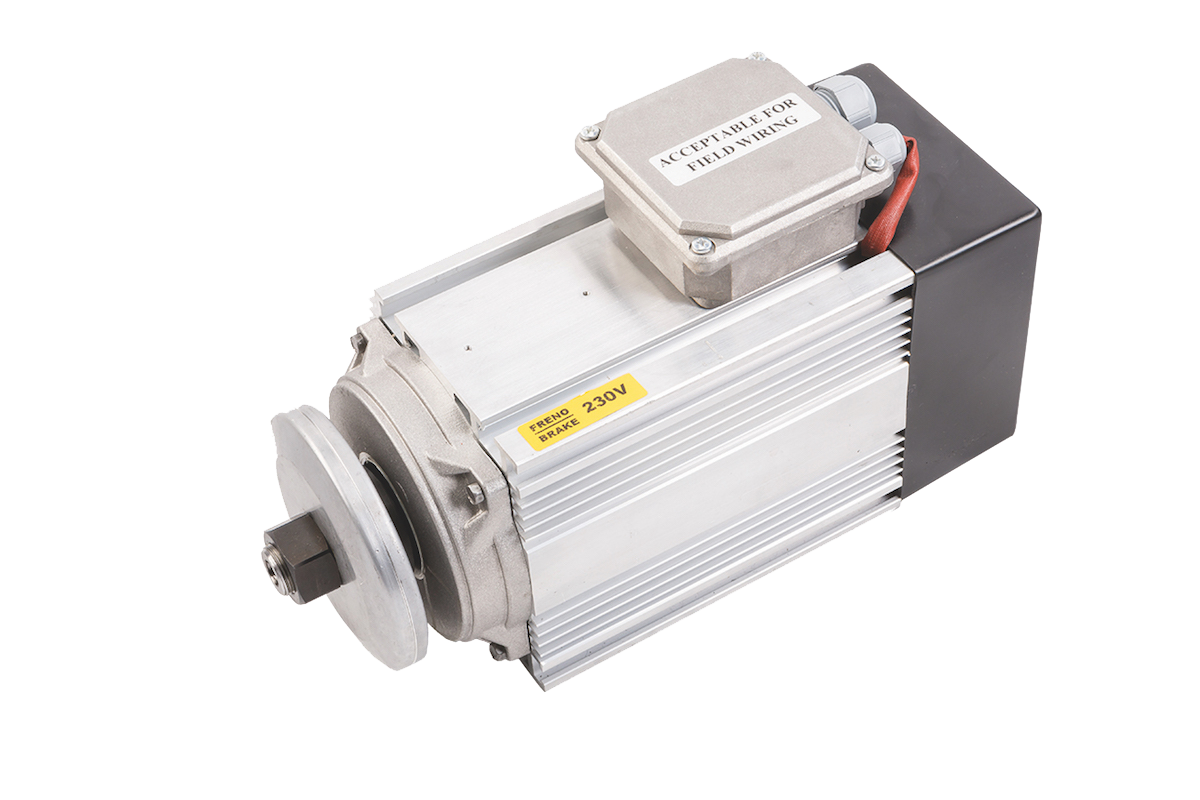 Flat motors are very compact and therefore extremely space-saving. They are particularly suitable for applications in which there is little space to install drive elements. At the same time, they are considered to be particularly durable and powerful. Our electric motors can be individually adapted to your needs and can be equipped with gears and frequency converters on request.