Accessories & spare parts
We can provide you with suitable accessories and spare parts for geared motors, electric motors, frequency converters and gearboxes from our product range. Do you need a spare part or an accessory to expand your existing drive? We offer you a wide range of spare parts for your drive. Our accessories include:
brakes
counter
feet
giver
external fan
Fan shrouds & fan blades
Terminal boxes & clipboards
Flanged end shields
PTO / PTC
brake rectifier
capacitors
cable
feet
torque arms
engine input couplings
waves
spacers
flanges
pods
adjustment handwheels
Stainless Steel Coupling Stars
ball-bearing
oil seals
Accessories frequency converter
display
adapter plates
braking resistors
filter
So far, the connection of the individual components of a geared motor has been complex and requires the use of tools. The gearbox is attached to the flange of a motor using screws and screwdrivers. Establishing this connection takes some time and can only be realized if the appropriate material is available. Depending on the size of the gearbox, not only the size of the screws and the tool varies, but also the size of the motor. Only a few motors of different sizes can be attached to a specific gearbox size. The motor input couplings are practical spare parts for geared motors or accessories to avoid this problem.

The biggest disadvantage of this common attachment method is the stocking of the different required sizes in stock. Ultimately, you have to decide between increased storage costs or less flexibility in customer-specific conversion.

With the help of the motor input coupling from HYDROMEC, motors of different sizes can be attached to a gearbox. By using this coupling, up to four different customer gears can be produced from one gear in stock. In addition, the user can decide which make of motor he would like to install. This creates an enormously high degree of flexibility through which the most diverse customer requirements can be taken into account and implemented.

A clutch can be used for all types of gearboxes from the HYDROMEC product range. These include worm gears, spur gears, slip-on or flat gears as well as bevel spur gears and parallel shaft gears. The engine input clutches are currently used for transmissions in the power range of 10 – 1000 Nm output torque.
We supply the clutches individually, as spare parts for geared motors and as accessories or installed directly in the gearbox.

Would you like to learn more about the principle of the clutch transmission? Learn more here..

Five basic sizes KA – KE
Power range 10 – 1000 Nm
Motor shaft diameter 9mm – 28mm
Material: GRP polymer or zamac
Also suitable for stainless steel gears
Motor power range from 0.06kW to 5.5kW can be added
engine input
coupling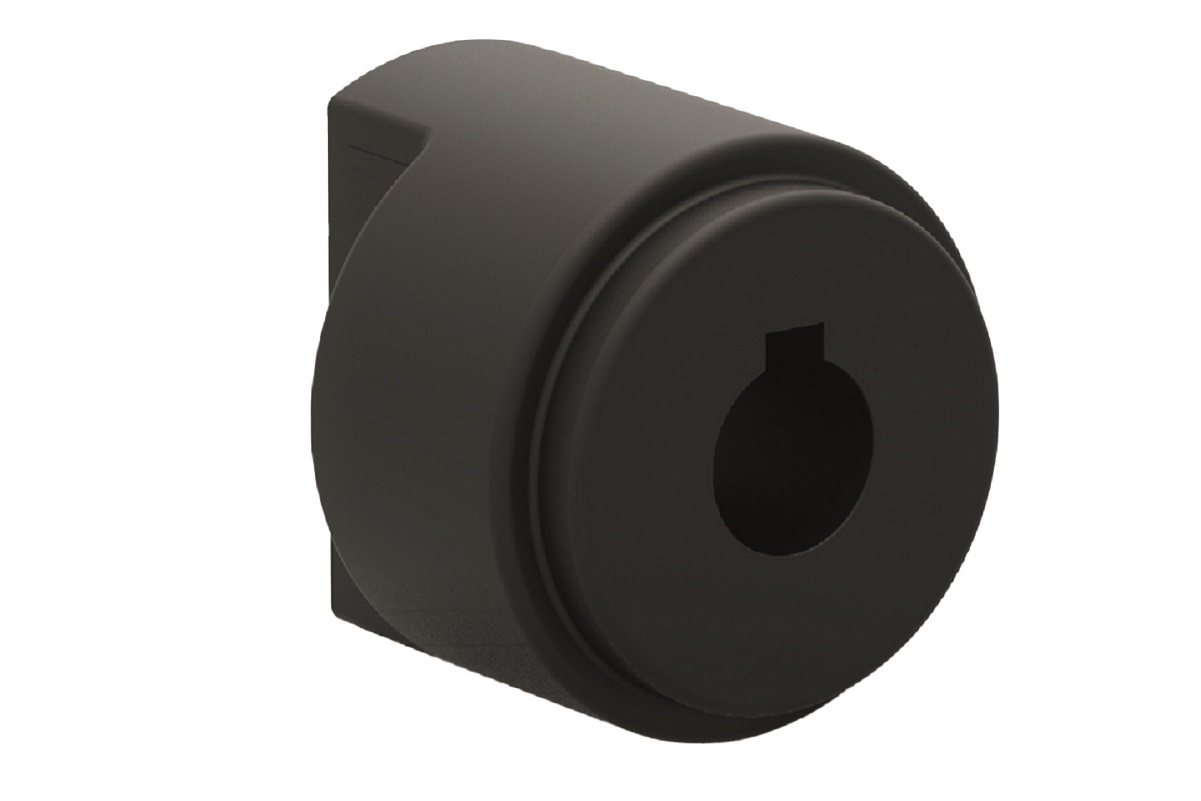 Transmission with engine input clutch clutch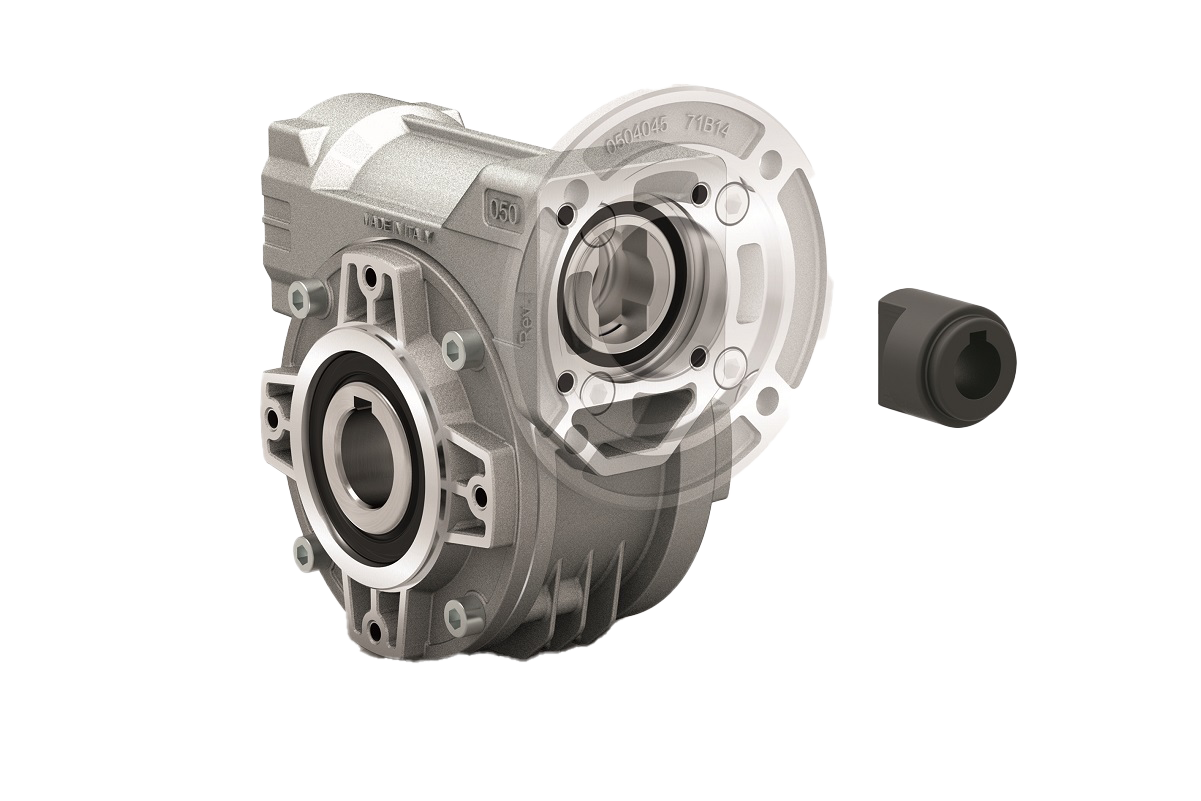 Motor input coupling Attachment electric motor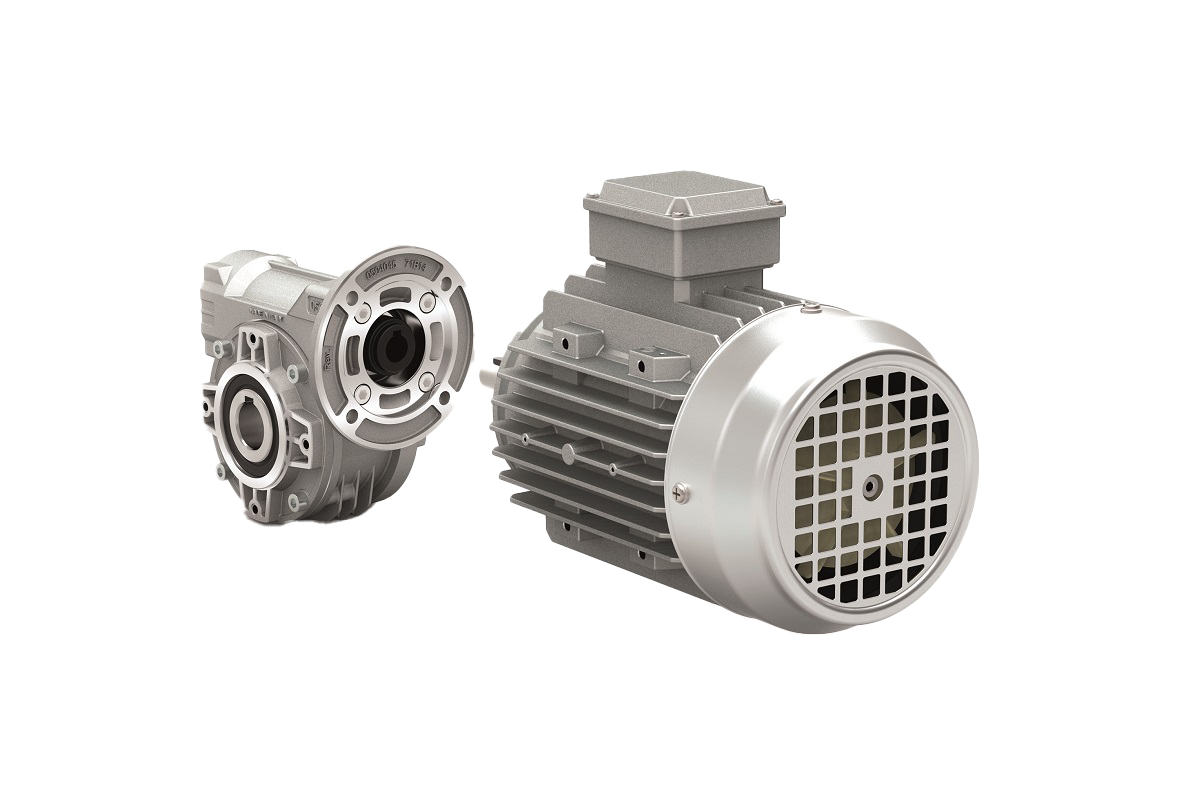 Coupling star made of stainless steel mesh
Paint or metal chipping due to aggressive cleaning agents can cause significant production problems in many industries. Stainless steel drives will help eliminate this problem from production in the future. Stainless steel gears, stainless steel motors and the VFZ aluminum gears with a special nano-coating are more hygienic and corrosion-resistant than conventional aluminum or cast iron drives due to their surface structure.

In order to optimize the production process in terms of cleanliness, it makes sense that all drive components are made of stainless steel.

A special feature is the stainless steel coupling star, which is compatible with stainless steel drives. It is elastic and at the same time vibration-damping. It is mainly used in combination with steel, cast iron or hard-coated aluminum hubs.

In contrast to other coupling stars, corrosive environments cannot harm the patented stainless steel star. The braid has a high temperature resistance of up to 500°C with an almost constant torque capacity. Its torsional rigidity and damping characterize it, as does its chemical resistance. In addition, the star is resistant to aggressive environmental influences. It is electrically conductive and resistant to hydrolysis. The standard degree of hardness of the stainless steel star corresponds to 92 Shore A of the elastomer star.
We supply the coupling stars installed or individually as spare parts for geared motors or as accessories.

Would you like to find out more about the stainless steel mesh spider? Learn more here..

stainless steel mesh
Ideal supplement for stainless steel drives
Temperature resistance up to 500°C
Torsional stiffness and damping
Electrically conductive and resistant to hydrolysis
Hardness 92 Shore A of the elastomer star
stainless steel coupling star