+49 (0) 7471 93 01 030
+49 (0) 7471 93 01 059
Walkenmühleweg 49, 72379 Hechingen
Certification DIN EN ISO 14001:2015
07.04.2020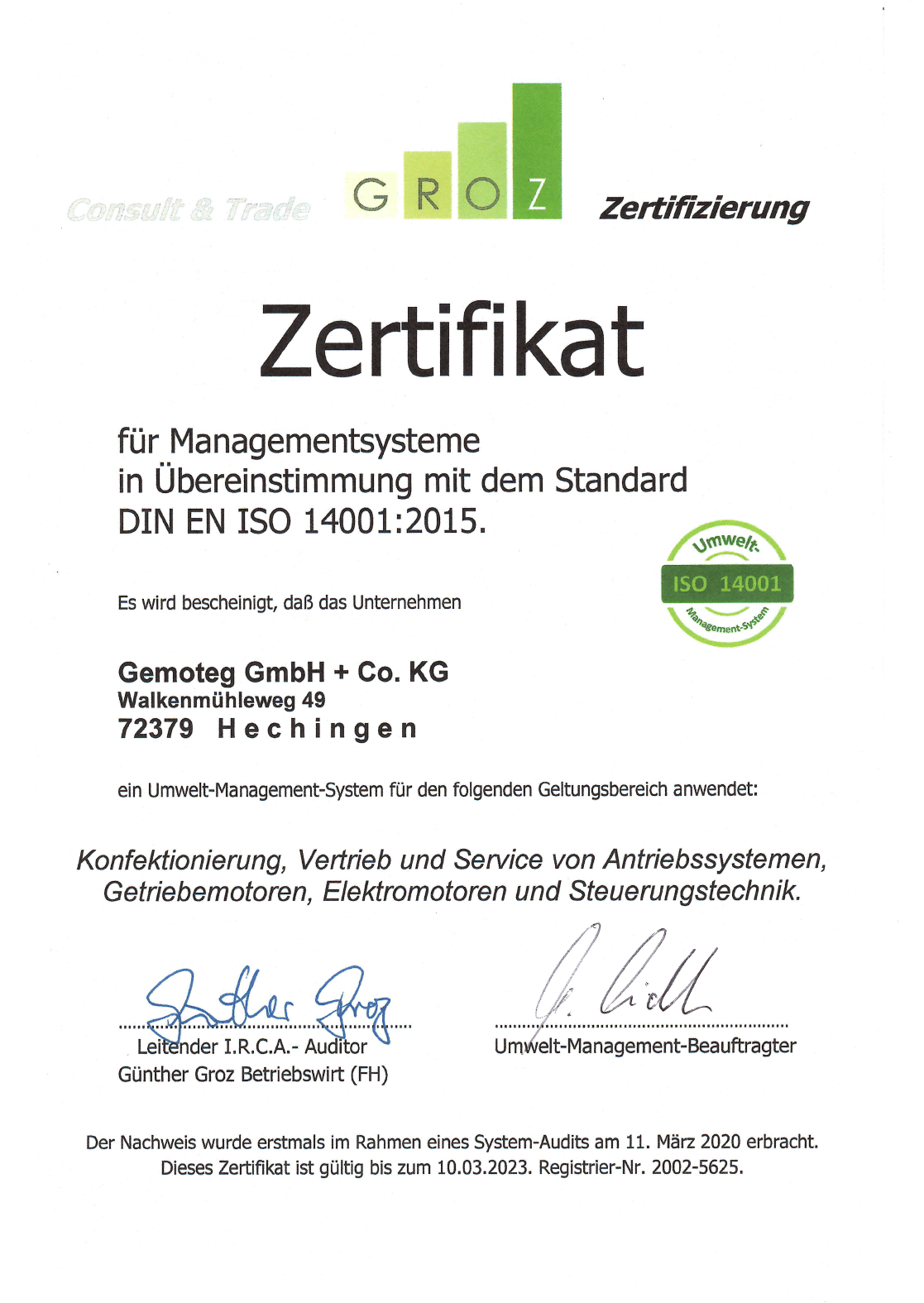 Last week we received some good news.
The decision was made last year to aim for certification of the environmental management system. After a few months of preparation, we were now able to achieve our goal.
GEMOTEG GmbH & Co. KG is now certified according to the standards of DIN EN ISO 14001: 2015.
With this certification, we have taken another important step towards the future for ourselves and our customers.
Do you have any questions about our environmental management system? Do not hesitate to contact us! Tel .: +49 7471/9301030