+49 (0) 7471 93 01 030
+49 (0) 7471 93 01 059
Walkenmühleweg 49, 72379 Hechingen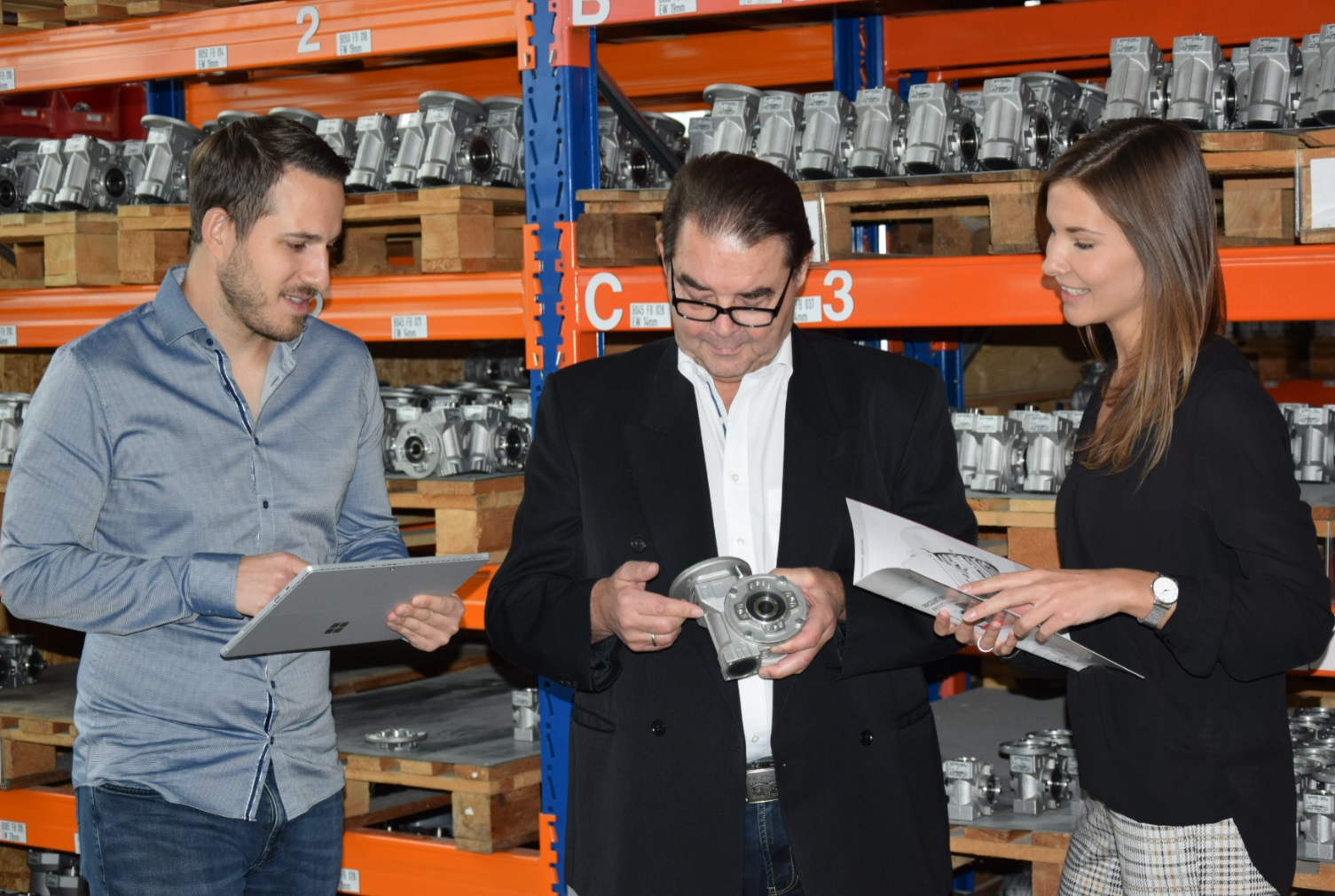 First and second GEMOTEG generation
A story with future
A few years before company founder and owner Stefan Eggenweiler decided to run the family business, he was a shareholder of a big company. After a radical change in the company structure he lost his high-value costumers. Stefan was aware of the fact that something had to change but first he didn't know how to go on. In the following weeks Stefan Eggenweiler and his wife Regina often sat togehther at the dining table and talked night after night about their future career. One evening they had an idea. In his former job as a sales representative, Stefan recognized that there is a big potential in
sales of italian gearboxes and motors ex stock
in the german market. Investigations revealed that there were nearly no competitors in Germany with a similar business concept. This night in autmn 2003 was the natal hour of the
GEMOTEG GmbH & Co. KG.
A decision with consequences
Nevertheless the decision for self-employment and against a secure employment relationship was not easy. Stefan and Regina knew that their decision was accompanied by many risks for their future and the future of their young daughter Mara. Would old costumers follow them in the self-employment? Would the former employees decide to work for the new company? On 5 January 2004 they were sitting in their office in Hechingen together with the 3 most loyal employees from the former company. None of them knew if the telephone would ring on this snowy morning. It rang. And it was also ringing in the following weeks. A lot of loyal customers accompanied the Eggenweiler family into their new business. Today the phone is never standing still at GEMOTEG. Meanwhile about 25 people are employed at the family-owned business. GEMOTEG has a very large stock (about 1.300m²) and a comprehensive product range which includes
gearboxes
,
geared motors
,
electric motors
and
frequency inverters
as well as whole control systems. All products can be modified and customized in the assembly area to meet costumers' wishes. This year the company celebrates it's 15th anniversary. Two more milestones in the company history were the new building in 2014 and a relaunch of the whole corporate design including a new logo and a new website. Nowadays the company supports many local associations, foundations and schools. Stefan realized that he has some social responsability as an entrepreneur and that he always has to focus on the future to lead the company and it's employees to lasting sucess. But the company's history doesn't end there. The Eggenweiler family has already thought about the succession in the family business. Daughter Mara and her husband Florian Kalkbrenner have been with the company since 2015 and have also been part of the management team since the end of November 2019. In order to ensure not only the management of the company but also its core task – the sale of geared motors, electric motors, frequency converters and controls – experienced head of sales Jörg Alber will then take over the control of the entire sales activities of GEMOTEG GmbH & Co. KG.
Contact
Tel.
Fax

07471-93010-59
Operating hours

Mo–Fr: 7:30 – 12:30 and 13:00 – 17:30
E-Mail